Description
The base beverage is Oolong Tea, also known as Camellia Sinensis.
Which gives off an aromatic scent with non-bitter taste and a golden tinge.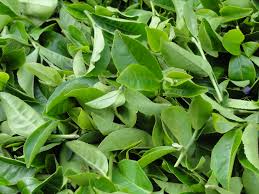 Some benefits of Lu Chung Lingzhi includes:
Increase in mental alertness
Sharpens thinking ability
Manages obesity since it has the ability to bring out excess oil
Blended with the 4 precious ingredients; Lingzhi, Semen Cassiae, Gynstemma Pentaphyllum and Camellia Sinensis.
结合了灵芝、决明子、七叶胆和乌龙茶四种珍贵成份。
A composite formulation process through exclusive technique to give an uplifting flavour and rich aroma.
复方成份,独家技术制作,口感甘醇浓郁。
Brings a multitude of health benefits to alleviate inflammation, detoxify, reduce phlegm, sharpen eyesight and many more.
有助于达致消炎、解毒、化痰、止咳、明目等功效。
Promotes optimal well being and preserves optimum health, an ideal beverage to reduce oiliness during heavy meals during festivities.
健康养生,过年过节去油解腻的最佳饮品。
*Note: For Singapore and Brunei markets, the product name is Lu Chun Lingzhi Tea.
**注:新加坡&文莱市场此产品英文品名为Lu Chun Lingzhi Tea。
Lu Chun Lingzhi Plus Tea also contains 3 other ingredients which together, gives a uniquely rich flavour in their own way.
Lingzhi/Ganoderma Lucidum benefits:
Detoxifies and cleanses the
Regulates immune system and bodily
Enhances liver protection
Gynostemma Pentaphyllum
 Also known as the "southern ginseng", it's grown in the southern part of China that grows ginseng.
When consumed in the same method as ginseng, it contains an important component known as Saponin (also available in ginseng).
Helps remove
Moisten lung and alleviate
Gives a calming effect i.e. has the ability to relax tense nervous
Relaxes the mind and removes
Increases bodily resistance to environmental
Reduces blood pressure and cholesterol
Has an anti-inflammatory
Prevents hair
Prevents memory
Semen Cassiae (seed of Cassia Obtusifolia)
Helps expel pathogenic heat such as liver heat. Which happens when much acidic food is consumed, either through meat or eating out regularly that builds up heat in the body. This component helps to bring our excessive heat so as to reduce the heatiness
Enhances visual functions, good to help with glaucoma problems by reducing blood pressure in the eyes and reduces redness or dryness of the
Moistens gastrointestinal tract, improves digestion, brings out gas and improves bloatedness.
Encourages smoother bowel
General Benefits/ Usage of Tea
An excellent antioxidant
Deodorant – gets rid of body odour, try putting a used sachet of tea-bag in your shoe cabinet, fridge, pillow case,
Anti-bacterial and anti-virus
Prevents tooth decay
Prevents rise of blood pressure, cholesterol and sugar
Ani-cancer, radiation and UV rays.